Why Does the US Government Target Innocent Citizens for Gang Stalking? | Conspiracy Theorie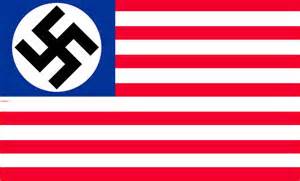 Gang Stalking part 2:
Why Does the US Government Target Innocent Citizens for Gang Stalking?
In the first part of this series I introduced myself and told you I was a target of gang stalking and told you that most of this is taken from my new book "Sin Thesis." Unlike much of the rest of my articles I can't simply post a chapter as I've done for other topics. This subject of gang stalking is too interwoven throughout different chapters and intertwined. Like government conspiracy, population control, wave weapons, human experimentation, mind control, etc… they are all connected. This means much of this subject I'll have to improvise using some of what is already written and rewording or changing the rest.
So why does the government stalk innocent citizens? In the "Intro" or first installment of this series, we covered some types of people they target. Protestors, labor organizers, politicians, UFO investigators or witnesses, writers, journalists, whistle blowers, etc… Many of these are flagged for mass data collection, but how does it go from there to stalking. We know that the NSA spies on everyone in the US and millions more around the world. I wrote about this for about 5 to 7 years now. There was a movie about this called "Enemy of the State" and a NOVA documentary called "The Spy Factory." So, from there the government narrows their focus to several million. That doesn't mean they aren't still collecting massive amounts of data on everyone else, because they are. Now out of the millions the focus becomes narrowed even down to a trickle and further down at the bottom we have the Tis (Targeted Individuals). Not everyone targeted ends up being stalked so what causes the shift?
I've researched this quite a bit and through my own personal experience, to become a government gang stalking target, something has to make you stand out. With me I suppose it's my writing from when I was young. In songs writing about EVIL governments but not just that, getting the music published and distributed and then having magazines start writing about it. That might be something that they can nip at the bud. In my case they destroyed almost every endeavor I tried to achieve. My business was destroyed by targeting my clients and customers and all of your stereotypical tactics which are too much for the scope of this article. Mind you, many people who are stalked aren't government stalked. It doesn't mean they aren't gang stalked, it just means that it might not be the government. This series is going to focus on government gang stalking, because that is the most EVIL of all EVIL stalking schemes… The people who've sworn an oath to protect our rights are the evildoers. That's the ultimate betrayal.
Ok, but a lot of people talk and write about the government, so why isn't everyone stalked? I mean I don't consider myself any more outspoken than many other people I've heard or read in the media. I see people posting stuff online that is much further accusatory and much more over speculative and inflammatory than even me.
So when I first started to research this issue about 7or 8 years ago, I never would have if I didn't notice all the strange things going on around me. When I began to look up things I found that everything I was experiencing were classic gang stalking activities. What many people don't know is that it's not a secret activity. The operations on the chosen targets themselves of course are but the whole gang stalking issue isn't. Everyone in government is aware of what's going on from your local police to the president, to the Supreme Court justices, to the UN…
On my local TV station in New Haven, CT about a month ago July, 2014 there was a story broadcast which also made the New Haven newspapers. The story was that in one of the fairly well to do suburbs someone was leaving flyers in the mailboxes of homes accusing the town police of participating in organized gang stalking. No one knew who was doing it, but whoever it was, was warning town's people of the activity. The police went on the news to deny that they were involved with gang stalking. They didn't deny it exists, only that they weren't participants. So what I did, is I went to the TV station's comment site and I'll post to you now what I posted there:
"The NCVC (National Center for Victims of Crimes) in NYC which keeps records on statistics reports receiving thousands of citizen complaints per month from around the country related to government gang stalking. It is real and everyone in government and police work are aware that it's going on. Too much to discuss in this forum but the Navy Yard shooter Aaron Alexis filed a complaint with police about gang stalking 6 weeks before going on to kill 12 people. If thousands of people are filing complaints. Someone should probably look into it."
To my surprise, I got the most up votes for this and another comment on the whole article which several hundred people commented on. It seems that the vast majority of people commenting were not only aware of gang stalking, but believed it was happening and believed that it's EVIL. I had no idea that the New Haven suburbanites were so educated on this issue. My other comment simply said that if the government believes someone is guilty of a crime then charge and arrest them or leave them alone.
Now let me just tell you that the old cliché that the target is imagining it "plausible deniability" clause is just that, getting old. The only thing now is denying that it's happening to that particular individual. So they can't deny it's going on but they can still attempt to discredit people on a case by case basis which of course is every case. So yes, it's going on but no one has yet to prove that it is happening to them. But of course, people have proved it. Like take the well-known case of Judi Bari, who sued the US government and won a 4.4 million dollar judgment against the FBI for trying to frame her as a terrorist. Unfortunately in her case a bomb was planted in her car and she was injured when it went off under her seat. Hence the FBI charged that it was her own terrorist bomb that accidentally went off under her own seat. It was alleged in her case, that the FBI planted the bomb and when she didn't die, tried to say it was hers. It took her attempted assassination for anything to happen. Her crime was trying to save endangered redwood trees, being a labor leader and organizer.
She knew she was being stalked but the goal is to neutralize the target as a threat. They will kill in some cases but the preferred method is what is referred to as the silent kill. Which really only means getting the target to commit suicide. So how does one get to this threshold to where they are willing to either make your life miserable, destroy you, have you commit suicide or kill you? This my friends is clear when you are an imminent threat to the security of the country but so many victims are nobodies. Meaning not any possible threat to the government at all. Then it's just a huge imbalance of power. Much of it at the beginning was people being selected at random for experimental or training purposes. That's the way it started with MK-Ultra and I suspect since so many are low level TIs that it may very well be that some of us are still being used for training. Even guinea pigs for new wave weapon technology or surveillance equipment, techniques and tactics.
What do you think? I would really like to hear some opinions from people as much of what I research is still a work in progress for me. Email me and give me some thoughts…. My next installment in about 3 weeks will most likely be "Tactics, Techniques and Equipment."
Deeper detail can be found in the book but much of the gang stalking stuff I'll post in this series.